0

Comments
Published by OBL on Saturday, March 21 at 11:54 PM.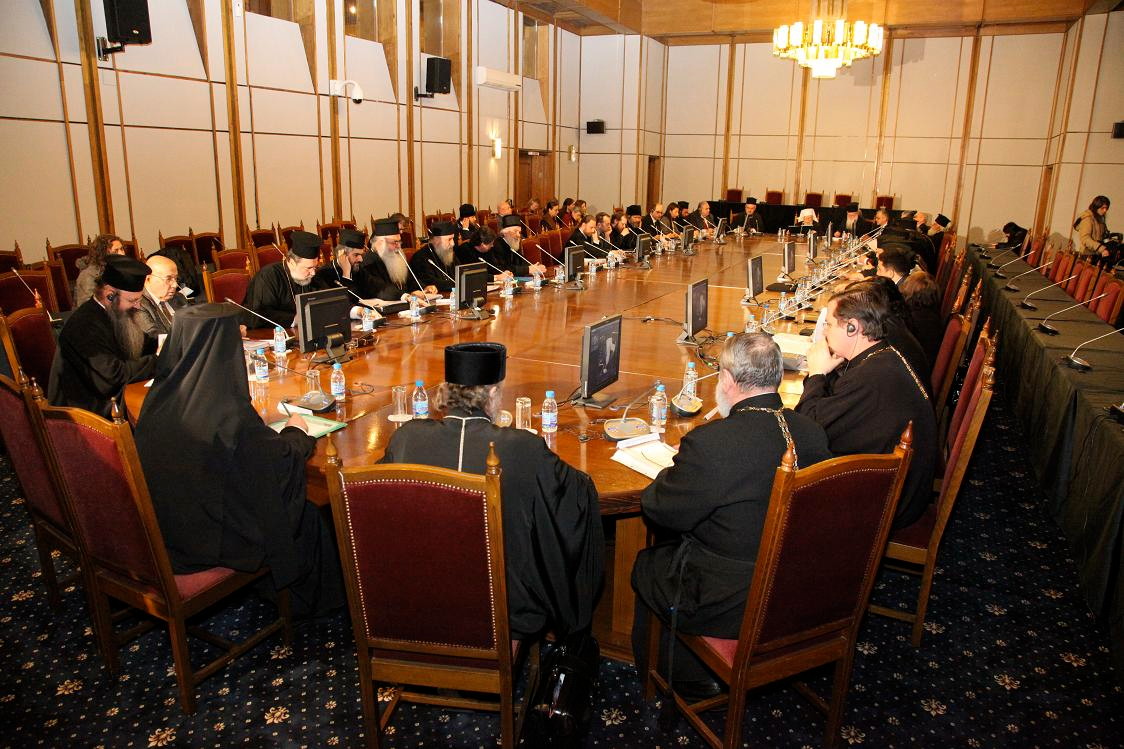 OCA
SOFIA, BULGARIA [OCA Communications] -- Priest Alexander Rentel, Assistant Professor of Canon Law and Byzantine Studies at St. Vladimir's Orthodox Theological Seminary, Crestwood, NY, represented the Orthodox Church in America at an inter-Orthodox consultation here March 11 and 12, 2009. The Bulgarian Patriarchate hosted the consultation in response to the January 22, 2009 decision by the European Court of Human Rights in Strasbourg, France, in a case against the government of Bulgaria brought to the court by the "Alternative Synod of Metropolitan Inokentii", a schismatic Bulgarian Orthodox group seeking independence from the Patriarchate. The European Court of human rights ruled that the Bulgarian government infringed on the rights of the "Inokentii Synod" by its recognition the Patriarchate of Bulgaria as the sole legitimate Orthodox ecclesiastical body in the country.

His Beatitude, Patriarch Maxim of Sofia and Bulgaria, presided over the consultation along with the members of the Holy Synod of the Bulgarian Orthodox Church. Representatives from most of the autocephalous Orthodox Churches were present and contributed to the final communique that was unanimously adopted by the members of the consultation. The communique unequivocally expressed the support of all Orthodox Churches for Patriarch Maxim and the Bulgarian Orthodox Church and called on the Bulgarian government to seek all possible means at its disposal to remedy the situation.
On March 12, consultation members traveled to the Bulgarian parliament and met with parliamentary leaders and government ministers to express officially their support for Patriarch Maxim and the Bulgarian Orthodox Church and to urge the government to take all necessary steps to appeal the judgment of the European Court of Human Rights.